body disco | recap
2019 marked the start of my freelance career, and (like many creatives seeking meaningful employment) that meant I put my driver cap on for Lyft many a night. On one fateful drive, I found myself deep in conversation with the associate curator for MCA Santa Barbara - and that connection led to an amazing partnership opportunity for a wild, amazing idea pitched to me by my good friend Rebekah Krispi.
The idea was to create a body positive disco party - where folx of all shapes, sizes, colors, genders, and sexualities were invited into a safe space where disco music, modern art, and haute couture reigned queen.
The fated night in April was a smashing success, with a body positive photoshoot housed in one corner, pop-up drag performances pulling the audience into the experience, and perfectly curated disco music swaying in rhythm to the fantastical absurd car wash brush installation gracing the wall spaces.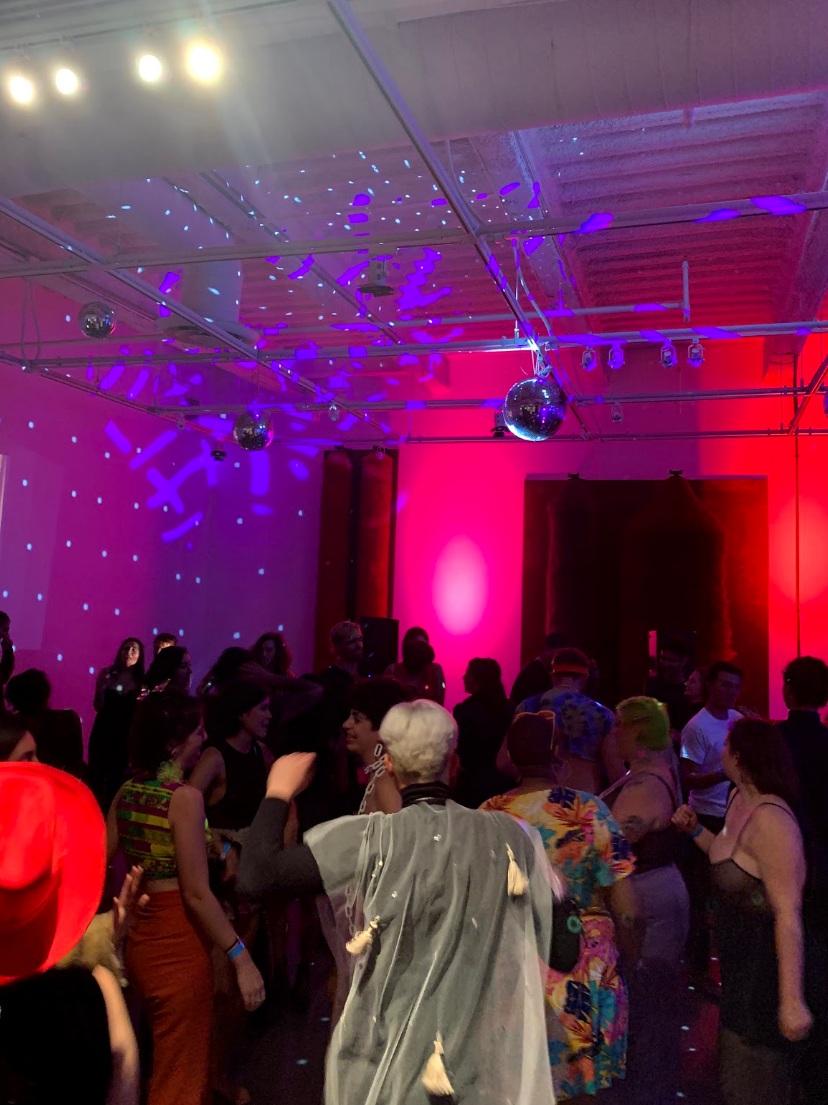 A body-positive disco party @ Museum of Contemporary Art Santa Barbara
Notable participating partners included EOS Lounge providing sound and lighting equipment, Pacific Pride Foundation, Brawlin' Betties, The UCSB Center for Sexual and Gender Diversity, Popsicle Zine, and El Centro SB. Photos by Gabriella Hernandez of Wild Arts Collective, video art by Eliana Mullins, drag performances by Tarynn Tuffnut, Maddy Mokes, and Vivian Storm. DJ set by Dylan Fitzgibbons.